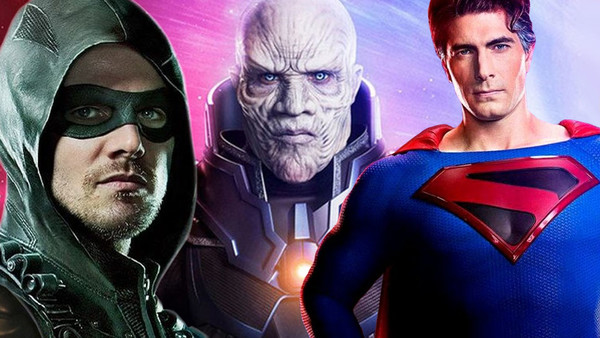 O canal CW divulgou o primeiro teaser do mega crossover Crise nas Infinitas Terras, que envolverá as séries da DC Arrow, The Flash, Supergirl, Black Lightning, Batwoman e Legends Of Tomorrow. O destaque do vídeo fica por conta da aparição do Raio Negro (Cress Williams) e do Superman do Amanhã (Brandon Routh).
A mega saga será dividida em cinco partes, sendo que as três primeiras vão ao ar em dezembro e o restante apenas em janeiro de 2020.
Nos quadrinhos, a trama conta que o Antimonitor pretende acabar com os multiversos e para evitar esse desastre, o Monitor irá reunir um grande time de heróis para impedir o feito. O crossover das séries deve ser similar, mas ainda não foi revelado como a trama se encaminhará.
Confira o primeiro teaser de Crise nas Infinitas Terras.