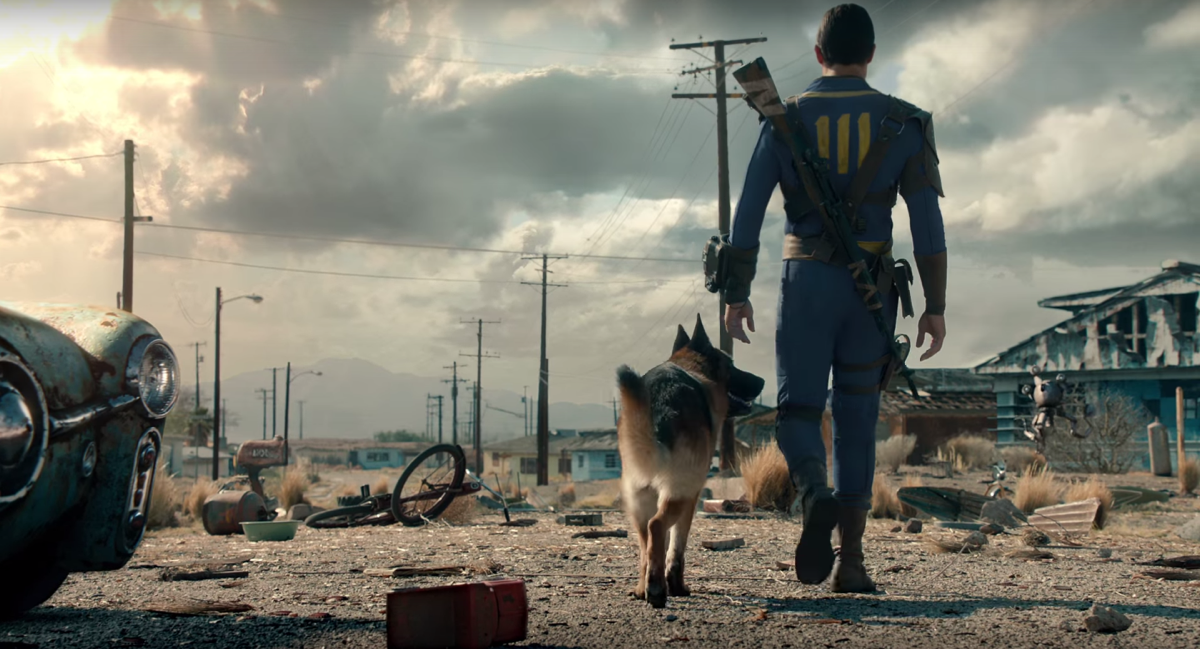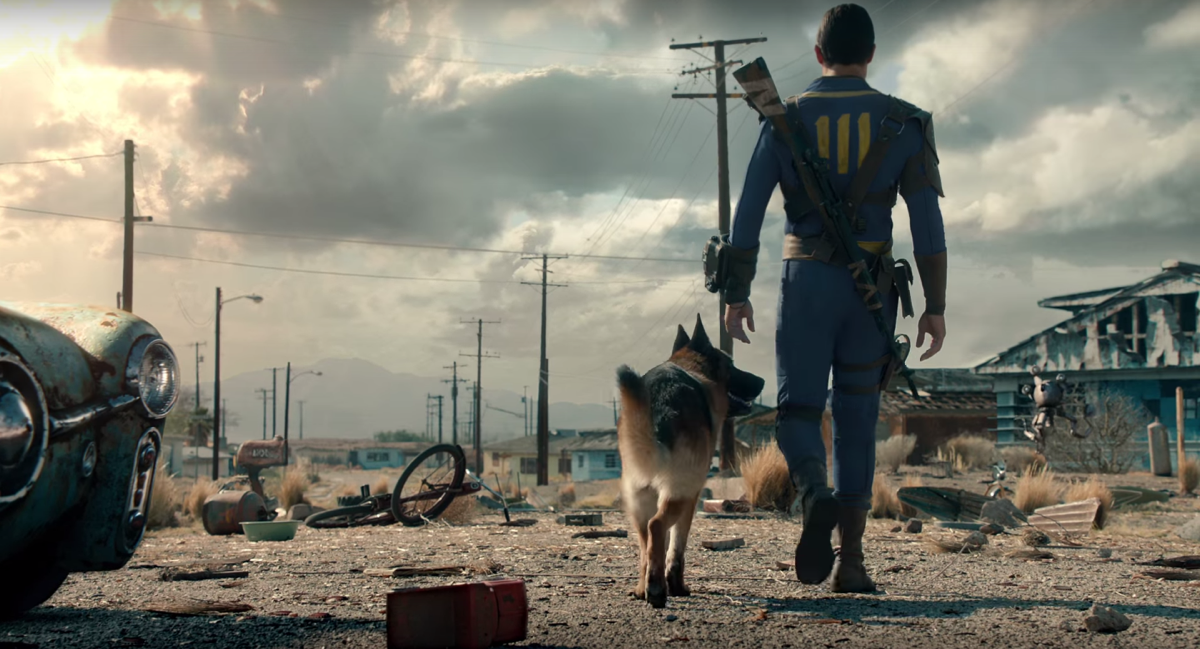 E aconteceu a premiação do Bafta 2016, na categoria de games. Para quem não conhece essa é uma famosa premiação britânica que reconhece os jogos de maior destaque do ano que se passou.
Contrariando as expectativas o grande vencedor de melhor jogo do ano foi Fallout 4, o título da Bethesda que acabou levando a melhor sobre fortes concorrentes como Metal Gear Solid V: The Phantom Pain, Everybody's Gone to the Rapture, Life is Strange, Rocket League e sobre o grande favorito da noite The Witcher 3: Wild Hunt.
Junto a Fallout 4 tivemos outros destaques na premiação com três independentes que são: Her Story, Everybody's Gone to the Rapture e Rocket League, pois cada um deles levou três prêmios individuais.
Confira abaixo os premiados e todas as categorias do Bafta Games 2016:
Melhor Arte: Vencedor – Ori and the Blind Forest
Assassin's Creed Syndicate
Batman: Arkham Knight
Everybody's Gone to the Rapture
Metal Gear Solid V: The Phantom Pain
Ori and the Blind Forest
The Witcher 3: Wild Hunt
Melhor Áudio: Vencedor – Everybody's Gone to the Rapture
Assassin's Creed Syndicate
Batman: Arkham Knight
Everybody's Gone to the Rapture
Metal Gear Solid V: The Phantom Pain
Star Wars Battlefront
The Witcher 3: Wild Hunt
Melhor Jogo: Vencedor – Fallout 4
Everybody's Gone to the Rapture
Fallout 4
Life is Strange
Metal Gear Solid V: The Phantom Pain
Rocket League
The Witcher 3: Wild Hunt
Melhor Jogo Britânico: Vencedor – Batman: Arkham Knight
Batman: Arkham Knight
Everybody's Gone to the Rapture
Her Story
Prison Architect
Tearaway Unfolded
Until Dawn
Melhor Estreia: Vencedor – Her Story
Keep Talking and Nobody Explodes
Lovers in a Dangerous Spacetime
Mini Metro
Her Story
Ori and the Blind Forest
Prune
Melhor Jogo para Família: Vencedor – Rocket League
Disney Infinity 3.0
FIFA 16
Rocket League
Guitar Hero: Live
Lego Dimensions
Super Mario Maker
Melhor Design: Vencedor – Bloodborne
Bloodborne
Grow Home
Her Story
Lovers in a Dangerous Spacetime
Rocket League
The Witcher 3: Wild Hunt
Maior Inovação: Vencedor – Her Story
Everybody's Gone to the Rapture
Her Story
Life is Strange
Metal Gear Solid V: The Phantom Pain
Splatoon
Until Dawn
Melhor Jogo Mobile: Vencedor – Her Story
Alphabear
Fallout Shelter
Her Story
Lara Croft GO
Prune
The Room Three
Melhor Multiplayer: Vencedor – Rocket League
Destiny: The Taken King
Lovers in a Dangerous Spacetime
Rocket League
Splatoon
Tom Clancy's Rainbow Six Siege
World of Warships
Melhor Música: Vencedor – Everybody's Gone to the Rapture
Assassin's Creed Syndicate
Batman: Arkham Knight
Everybody's Gone to the Rapture
Fallout 4
Halo 5: Guardians
Ori and the Blind Forest
Melhor Propriedade Original: Vencedor – Until Dawn
Everybody's Gone to the Rapture
Her Story
Life is Strange
Ori and the Blind Forest
Splatoon
Until Dawn
Melhor Performance: Vencedor – Merle Dandridge (Kate Collins em Everybody's Gone to the Rapture)
Ashly Burch (Chloe Price em Life is Strange)
Doug Cockle (Geralt of Rivia em The Witcher 3: Wild Hunt)
Merle Dandridge (Kate Collins em Everybody's Gone to the Rapture)
Oliver Dimsdale (Stephen Appleton em Everybody's Gone to the Rapture)
Mark Hamill (Coringa em Batman: Arkham Knight)
Masasa Moyo (Vella em Broken Age: Act 2)
Jogo Mais Persistente: Vencedor – Prison Architect
Destiny: The Taken King
Final Fantasy XIV: A Realm Reborn
Guitar Hero: Live
Lego Dimensions
Prison Architect
The Witcher 3: Wild Hunt
Melhor Jogo de Esporte: Vencedor – Rocket League
DiRT Rally
FIFA 16
Football Manager 2016
Forza Motorspot 6
PES 2016
Rocket League
Melhor História: Vencedor – Life is Strange
Everybody's Gone to the Rapture
Her Story
Life is Strange
Undertale
Until Dawn
The Witcher 3: Wild Hunt
Prêmio BAFTA Ones to Watch: Vencedor – Sundown by Mild Beast Games
Selfienation by Pictrail
Sundown by Mild Beast Games
The Wall Shall Stand by Pixel Tailors
Prêmio AMD de Audiência em eSports: Vencedor – Smite
Call of Duty: Black Ops 3
Counter-Strike: Global Offensive
DOTA 2
Hearthstone
League of Legends
Smite